Please Send Us a Message!
Scheduling
Pristine Endodontics is open Monday through Friday from 8:00 AM until 5:00 PM. We will schedule your appointment as promptly as possible. If you have pain or an emergency situation, every attempt will be made to see you that day.
Please call 321-208-7979 with any questions or to schedule an appointment.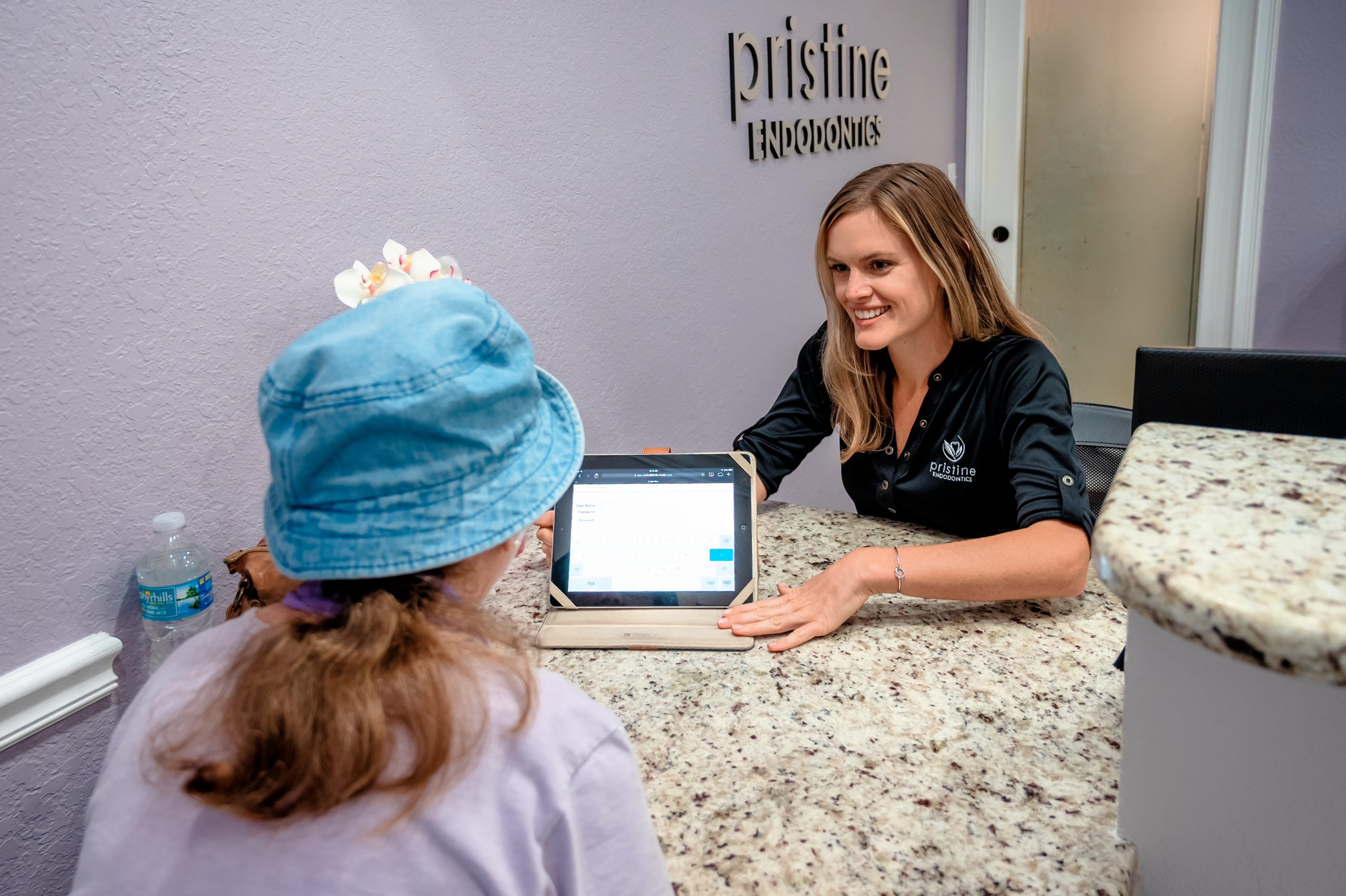 First Visit
First and foremost, we believe that people should have their own healthy teeth for an entire lifetime. To support that belief, we subscribe to a program of preventive dental care. It is also our belief that the prevention of disease is far more enjoyable, less costly, and more comfortable for all concerned. So our goal is to help you achieve and maintain a healthy mouth as quickly and as economically as possible.
Our patients are our customers. We want to make ensure that we give the highest priority to patient care and service. When you come into our office, we want you to feel relaxed. We try our best to make sure that you do not have to wait a long time to be seen by the doctor.
When you arrive at our office, you will be requested to have a seat in the waiting area of the office. We want you to relax and make you feel at home. Some patients are in pain when they arrive at our office and many are nervous about getting a root canal. We want to assure you that you will be at ease throughout the procedure.
Patients are also concerned about their privacy. And rightly so. Therefore we have a separate check-in area for the patients where they can provide all information necessary during registration. Our office is completely paperless. Most of our patients enter registration information online prior to arriving at our office. If you have not completed this information online, then you will be requested to enter your information using an iPad or a laptop computer. Our staff will help you in every aspect of the registration and will be more than willing to answer any questions you may have during this process.