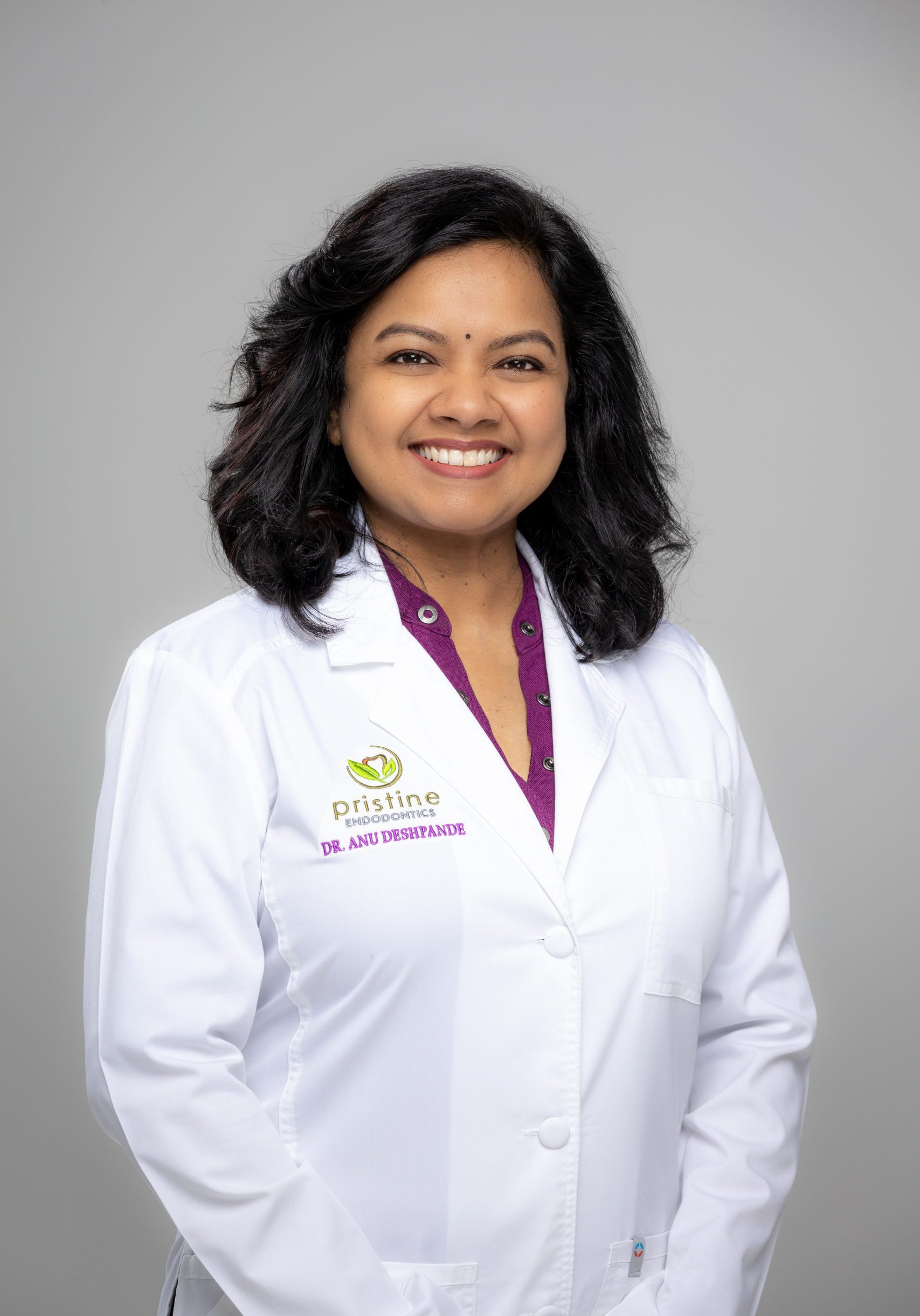 Anu Deshpande D.M.D., M.S.
Founder and CEO of Pristine Endodontics
Dr. Anu Deshpande is a board-certified endodontist and an expert in performing root canal treatment using advanced 3D imaging. She employs a very unique approach that allows her to be twice as efficient as any other endodontist whilst providing exceptional quality care. She founded Pristine Endodontics in 2011 and is currently the CEO, passionately leading her team to new heights every year. She believes in "Doing it Once, Doing it Right!" and stands by her clinical work.
She was born and raised in Hyderabad, India and currently resides in Orlando, Florida with her son and husband. She received her Bachelor's in Dental Science (BDS) from the Rajiv Gandhi University in India. After practicing general dentistry for a few years in India, she moved to the United States to pursue a Doctor of Medical Dentistry (DMD) at the University of Pittsburgh, following which she completed a two-year master's program in Endodontics at the University of Florida. While in the Gator Nation, she and her husband fell in love with Florida and decided to stay in the sunshine state. She enjoys family time and loves to sing to her patients. She regularly practices yoga and meditation and is fond of being close to nature.
Dr. Anu's faith is rooted in kindness and compassion. She has a flair for mentorship and has counseled more than 500 people across the planet with her coaching prowess, helping them live a happier, kinder, and a more successful life.